Omaha Truck Accident Attorney
Truck Accidents in Nebraska
While any car accident can have serious, long-lasting consequences, those involving large trucks and commercial vehicles tend to be especially devastating. The sheer size and weight of these vehicles dramatically increases the risk of severe bodily injury and death when they collide with smaller passenger cars, pickup trucks, SUVs, and motorcycles. Sadly, statistics show that the occupants of these smaller vehicles are the ones who are far more likely to be catastrophically injured or killed.
To make matters worse, pursuing compensation after a large truck collision is often much more complicated than filing a standard car accident claim. At Carlson & Blakeman, LLP, we know how to navigate the legal process and are ready to put decades of experience on your side. Our Omaha truck accident attorneys have successfully gone up against major trucking companies and powerful insurance providers in pursuit of fair compensation for our clients. We have the resources and competency to effectively advocate for you and the maximum compensation you are owed.
---
If you or someone you love was involved in an accident with a semi-truck, big rig, 18-wheeler, tractor-trailer, or any other large commercial vehicle, contact us today at (402) 858-0996 for a free consultation. Hablamos español.
---
How Common Are Large Truck Accidents?
Every year, thousands of people are seriously injured or killed in accidents with semi-trucks and other heavy commercial vehicles. According to the Nebraska Department of Transportation (DOT), heavy trucks were involved in just over 17% of all motor vehicle accidents in the state in 2019 (the latest year for which data are available). The same report found that heavy trucks, along with motorcycles, were significantly overrepresented in fatal accidents.
In Nebraska in 2019, there were:
1,506 semi-trailer truck accidents
1,192 other heavy truck accidents
247 bus accidents
Of these accidents:
60 involving semi-trailer trucks and other heavy trucks were fatal
742 involving semi-trailer trucks and other heavy trucks resulted in injury
2 involving buses were fatal and another 69 involving buses resulted in injury
These numbers, although alarming, are not out of the ordinary. The same DOT data found that, over the past five years, the rate of injuries and fatalities caused by large trucks has remained relatively level in Nebraska.
Who Is Liable for a Truck Accident?
One of the main things that makes truck accidents so much more complicated than traditional car accidents is the issue of liability. Because Nebraska follows a fault-based system when it comes to collecting compensation after a motor vehicle accident, victims of large truck and commercial vehicle accidents must prove that someone else was at least partly to blame for their injuries and damages. However, unlike in most standard car accident claims, the at-fault party may not be the liable party in truck accident cases.
In fact, there could be several liable parties. The first step in determining who is liable for an accident is identifying how the crash occurred and whether any individual, company, or entity was negligent.
At Carlson & Blakeman, LLP, we thoroughly investigate truck accident claims using proven, scientific methods to determine the cause. Some common causes of truck accidents include:
Truck Driver Negligence: Truck drivers may act negligently by driving while distracted, speeding, driving fatigued, or driving while under the influence of alcohol or drugs. They may break the law or make a mistake due to inexperience. They may become distracted by a GPS or navigational system, or they may engage in risky and reckless driving behaviors, such as cutting off other drivers, tailgating, or passing unlawfully.
Hours-of-Service Violations: Federal and state laws regulate the number of hours truckers may drive, as well as when they must take breaks and how long those breaks must be. However, many truck drivers are pressured by trucking companies to violate hours-of-service rules in order to meet strict quotas or deadlines. Truckers may choose to violate these regulations themselves, or they may be told by a trucking company to continue driving unlawfully.
Poor Truck Maintenance: Truck drivers are generally responsible for regularly inspecting their vehicles and conducting routine maintenance as needed. They are also responsible for reporting significant issues to their employers (or another authority figure). In some cases, trucking companies themselves are liable for regular truck inspections and maintenance, as well as ensuring reported issues are properly repaired before the vehicle is allowed back on the road.
Overloaded Trucks: Semi-trailer trucks and other large commercial vehicles transport thousands of pounds of goods across the state and country. This cargo must be properly loaded, meaning it must not exceed federal or state weight limits and should be distributed evenly. Overloaded or improperly loaded trucks can cause drivers to lose control, leading to jackknifing, rollovers, and other devastating accidents.
Negligent Trucking Company Practices: Trucking companies are responsible for conducting background checks, disciplining drivers who violate laws or company policies, and providing adequate training and supervision for their employees. Trucking companies that cut corners or otherwise engage in negligent practices could allow unsafe drivers onto the road, thereby becoming proximately at fault for serious collisions.
Defective Trucks or Truck Parts: In some cases, truck accidents result not from anything the truck driver or trucking company did or didn't do but as a result of outside factors. One common example is defective trucks or truck parts, such as braking systems, reflective strips, steering, and tires. When manufacturers allow defective vehicles onto the road, they can be held legally responsible for resulting accidents, injuries, and deaths.
By determining the cause of the crash, our Nebraska and Iowa truck accident attorneys can identify the liable party. Often, the trucking company itself is liable, even when the truck driver or another employee caused the collision. This is because employers are generally responsible for the conduct of their employees while those employees are "on the clock."
However, many trucking companies use independent contractors, rather than full-time or part-time truck drivers. This limits their liability, but our attorneys know how to investigate all possible avenues of compensation and build a case aimed at securing the maximum amount you are owed.
Why You Need a Truck Accident Attorney
Going up against a major trucking company, manufacturer, or insurance company is extremely difficult without the help of an experienced personal injury attorney. These entities have large, powerful defense teams whose only job is to dispute, undervalue, or deny your claim. They will often begin working quickly to gather evidence against you and may even contact you in the hours or days after the crash.
We strongly encourage you to avoid speaking to anyone from the trucking company or the other party's insurance provider and never accept a settlement without first speaking to a lawyer. In many cases, the trucking company's insurance adjusters will offer lowball settlements that seem to cover your current medical expenses and other miscellaneous costs. However, these initial settlements almost never account for your intangible damages, like pain and suffering, or your ongoing or future losses.
When you work with an Nebraska and Iowa truck accident lawyer from Carlson & Blakeman, LLP, you can have peace of mind knowing that an equally powerful legal team is fighting for you and your rights. We do not accept lowball settlement offers, and our team is even ready to represent you in the courtroom if necessary.
Trucking Accident Compensation
There are many avenues to recover damages for the person not at fault in a trucking accident. These include:
Loss of quality of life
Property damage
Lost wages/income
Surgical costs
Loss of limb
Pain and suffering
Medical expenses
And more
You are entitled to reimbursement for your medical fees as well as compensation for your suffering. The exact amount you receive is really going to depend on the details of your case. Our goal is to recover the maximum compensation you are owed for your current and future medical expenses, impairment, emotional distress, and other damages—and our trucking accident attorneys are ready to do everything in our power to secure a favorable settlement or verdict in your case.
Request a Complimentary Consultation Today
Getting back on your feet after a serious truck accident is never easy, but with Carlson & Blakeman, LLP by your side, you can focus on your physical and emotional recovery while we handle the legal details of your case.
Our team is aggressive when it comes to negotiating with insurance adjusters and representing you at trial, but we are compassionate and empathetic when it comes to helping you navigate the legal process. We understand what you and your family are going through, and we are here to provide the consistent and attentive communication, personalized representation, and caring support you need.
---
There is no cost to you when you hire our firm until we win your case. Call (402) 858-0996 or contact us online to request your complimentary case evaluation today.
---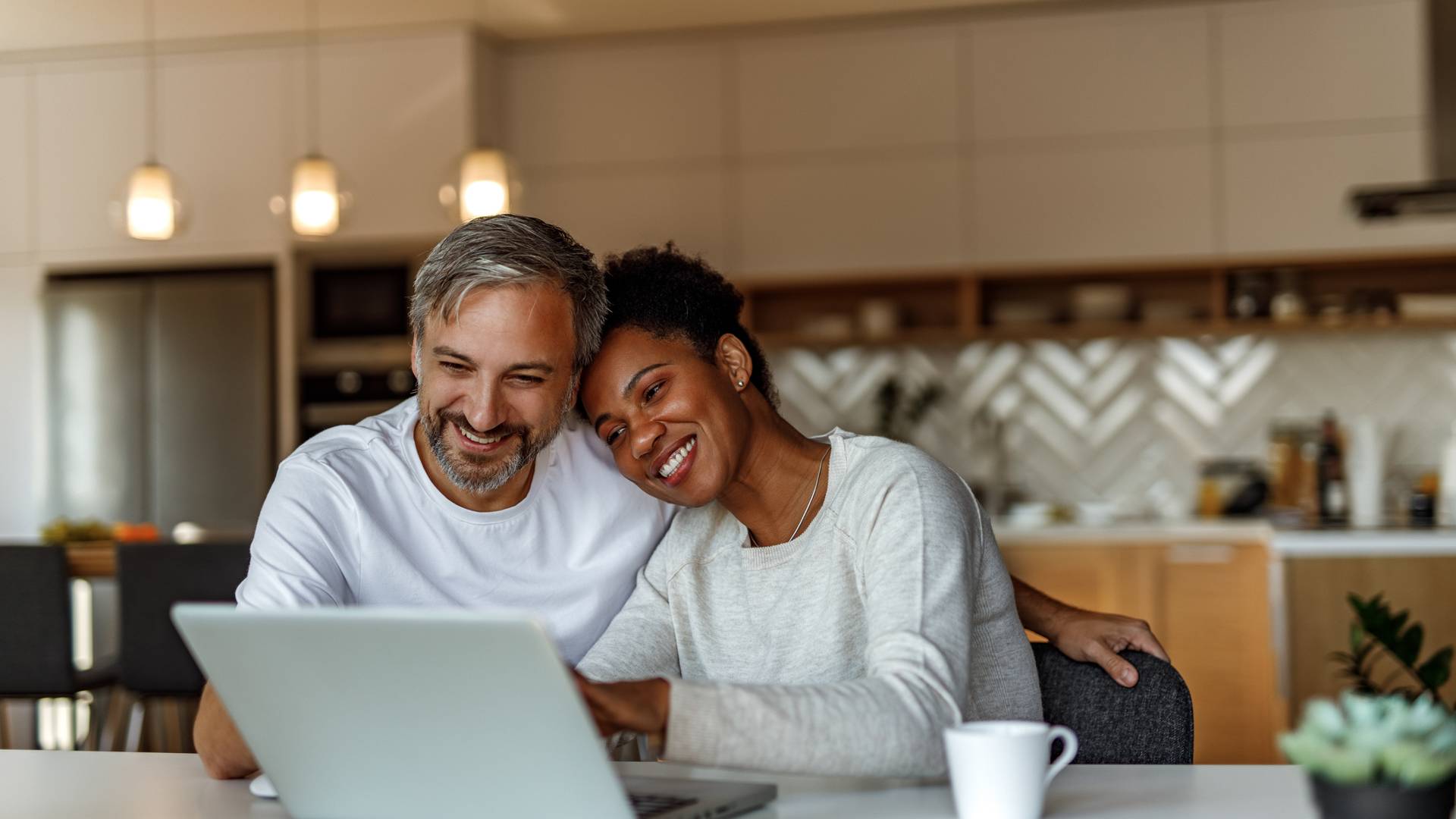 Meet Our Team
Omaha Personal Injury Lawyers